We Need More Practitioners On Our Team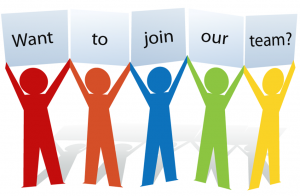 Tolt River Family Medicine is a well-established integrative family practice in the Snoqualmie Valley. Current practitioners specialize in pediatrics, lactation, and women's health, and take private insurance as well as Medicaid plans.  Our clinic is growing by leaps and bounds.  We require more providers to serve the needs of our community.  Specifically we are in search of:
A physician specializing in Physical Medicine and Men's Health -WE FOUND ONE!
An Acupuncturist and/or Massage Therapist – WE FOUND ONE!
A Nurse Practitioner – STILL LOOKING!
An ideal provider will have at least 2 years experience, already be credentialed with most major insurance companies, and be proficient in medical coding and electronic charting.
We are also in need of a:
Medical Administrative Assistant:  Private family practice with an emphasis on integrative medicine seeks medical receptionist/medical assistant. Must have excellent phone, computer, and writing skills. Looking for someone with charisma, diplomacy, and integrity who is familiar with naturopathic/integrative medicine. Experience with medical office scheduling, billing, and EMR a plus. Preference for applicant who has comfort and experience with small children. Will be responsible for answering phones, scheduling appointments, rooming patients, collecting payments, marketing, maintaining supplement dispensary, submitting insurance claims, filing, triaging patient calls. Preference for someone with medical assistant skills such as collecting vitals, assisting with procedures, administering injections, and phlebotomy. Applicant must either have 2 years of experience working in a medical office or educational certificate in medical assisting or medical admin. Pay dependent on experience. 30 hours per week to start with opportunity for advancement to full time practice manager. –WE FOUND ONE!
To Apply
If interested, please send resume and  a letter of interest to Dr. Allen, PO Box 1184, Carnation WA 98014