Dr. JooRi Daeyeon Jun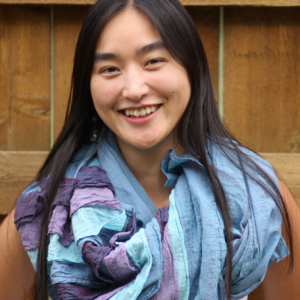 Dr. Jun is passionate about health and healing. She is especially dedicated to supporting individuals and families through life's many transitions. She received her Doctorate of Naturopathic Medicine from Bastyr University and is a licensed primary care physician in the state of Washington. She is also a certified lactation educator, trained labor support doula, and mother.
Dr. Jun's approach to wellness encompasses addressing and honoring one's health on all levels — spiritual, emotional, psychological, and physical. She has an integrative, patient-centered, and hands-on approach to medicine. During her education at Bastyr University, she completed additional training in visceral manipulation and craniosacral therapy–gentle, hands-on healing modalities that help integrate and balance the body's systems and release structural and emotional restrictions.
She completed Level I Clinical Pastoral Education training through the University of Washington at Harborview Hospital and has volunteered many hours as a Spiritual Care Provider. She believes that spirituality–one's connection to something larger than and beyond the physical and life purpose–is foundational to one's health. She is committed to holding space for her patients by being a focused and compassionate advocate for them on their healing journey.
Before attending Bastyr University, Dr. Jun completed studies at Bates College in Lewiston, Maine, where she double majored in Neuroscience and Women and Gender Studies. She grew up internationally, living in Belgium, Finland, Sri-Lanka, Bahrain, Hong Kong, Nigeria, and Korea before coming to the United States for college.
She lives in north Seattle with her husband, also a naturopathic doctor, and their curious and fearless toddler. She loves to read, dance, and share tea with friends in her free time, but mostly, since becoming a mom, you will find her chasing after her toddler and trying to keep up with household chores.
Make an Appointment
Tolt Family News
After Hour Resources
Subscribe to Our Newsletter